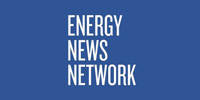 Researchers in Akron, Ohio, are filling silos with sand in hopes it might lead to the next breakthrough in energy storage.
Echogen Power Systems, founded 11 years ago on the principle of capturing heat for energy, is among 10 recipients to receive millions of dollars in Department of Energy funding for long-duration energy storage.
In the Midwest, a team from Michigan State University was also selected. A common theme between the Ohio and Michigan projects: heating up cheap materials to reduce storage costs.
"In order to get a large penetration of renewable energy onto the grid, we really need low-cost and robust forms of energy storage," said James Klausner, chair of Michigan State University's Mechanical Engineering Department.
By storing thermal energy in relatively cheap materials, the researchers are looking for a low-cost, long-duration technology to support widespread deployment of renewables.
Echogen received $3 million and MSU received $2 million through a DOE Advanced Research Projects Agency-Energy (ARPA-E) program. The DAYS program focuses on storage for roughly 10 to 100 hours, and projects must also demonstrate a path to commercialization.
Echogen's project turns thermal energy into electricity with sand as the storage medium. The process involves using a carbon dioxide heat pump cycle to convert electricity into thermal energy by heating a reservoir, which is converted back into electricity on demand. The product is geared toward larger-scale projects at 50-100 MW capacities.
"Using these low-cost storage media, we can keep increasing capacity for megawatt hours almost indefinitely," said Echogen chief technology officer Tim Held, adding that storage durations could exceed 100 hours.