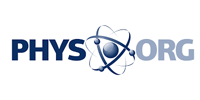 Scientists seeking ways to improve a battery's ability to hold a charge longer, using advanced materials that are safe, stable and efficient, have determined that the materials themselves are only part of the solution.
In fact, studies at the interface of battery materials, along with increased knowledge of the processes at work, are unleashing a surge of knowledge needed to more quickly address the demand for longer-lasting portable electronics, electric vehicles and stationary energy storage for the electric grid.
"If we need better energy storage, we need to better understand what happens at the interface between the electrolyte and the battery or supercapacitor material," said Yury Gogotsi of Drexel University, the corresponding author for a forward-looking review paper published in Nature Reviews Materials.
Drexel is a partner university of the Fluid Interface Reactions, Structures and Transport, or FIRST, center, an Energy Frontier Research Center located at Oak Ridge National Laboratory and funded by the Department of Energy.
For the past 11 years, a group of scientists with the FIRST center focused on electrochemical research has been studying the interfaces of materials for energy storage. "This is the key—this is where action happens in energy storage," Gogotsi said. "Basically, this is the frontier of energy storage."
The electronics market is dominated by lithium-ion batteries and supercapacitors. They are used in multiple consumer and industrial applications that require electrochemical energy-storage, or EES, devices, because they are known to operate safely and efficiently in various environments, especially at high or low temperatures.