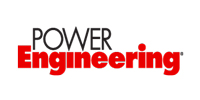 As heat waves sweep across North America, C&I customers are using their batteries to reduce strain on the grid.
According to data supplied by Enel X, energy storage resources are being used five times as much this year as they were last year to help reduce peak electricity demand across New York, California, Massachusetts and Ontario this summer.
Enel X helps C&I customers reduce energy and make money via utility demand response programs by installing energy storage batteries and distributed energy resource (DER) optimization software that lets them participate in utility demand response calls. The company manages and operates, and in many cases, owns the battery storage systems.
When energy demand is high on the grid, a C&I customer with a behind-the-meter battery storage system optimized by Enel X's software can use energy stored in that system instead of using power from the grid. In instances of a demand response event, the local utility or ISO will issue an alert that triggers the dispatch for the battery storage system operator. The battery is dispatched during these events shifting site load off the grid, similar to how a traditional demand response participant is dispatched to curtail load.
According to Enel, the software uses machine learning to learn the facility's behavior and anticipate its electricity consumption, which gets saved into the software's algorithm. The algorithm continuously evaluates this information, as well as factors such as market prices, utility rates, demand response, demand charges, and battery storage, to determine how it will interact with the energy storage assets. It shifts into storage power when it sees that storage will be the most efficient financially.