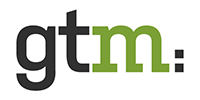 Battery storage is breaking into an ever longer list of grid-scale configurations, as new business cases arise.
Every major solar developer has begun at least contemplating storage paired with solar, even if few large projects have yet been built. GE has already paired batteries with its gas generators for fast-ramping grid services; it expects the setup to prolong the life of the gas asset.
Last week the roster of possibilities expanded when two companies announced new storage plant combinations: batteries with solar and wind power to provide consistent electricity in Australia, and a hydropower plant-plus-storage to tap the challenging PJM frequency regulation market.
The onus is on the developers to prove these newfangled plants can make money, but they've already expanded the range of uses for grid storage technology.
Wind and solar and storage, oh my!
Windlab and Vestas will develop a solar-plus-wind-plus-storage project in Queensland, Australia called the Kennedy Energy Park by the end of 2018. This will include 43.2 megawatts of wind capacity, 15 megawatts of solar and 2 megawatts of storage.
That's the first system of its kind that's been publicly announced, said Hong Durandal, a business analyst covering hybrid systems at MAKE.
A single control system will operate all three resources, to optimize energy production and availability. Vestas will provide a 15-year active output management service for the site.
"By pairing two different generating assets such as solar and wind with energy storage, the system is more reliable and flexible than individual standalone solutions," Durandal said. "A wind-solar-battery system is more resilient against unforeseeable circumstances such as prolonged cloudy days with poor sunlight or days with low wind speeds."