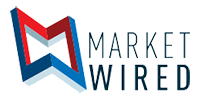 TORONTO, ONTARIO–(Marketwired – Oct. 25, 2017) – Sparton Resources Inc. (TSX VENTURE:SRI) ("Sparton" or the "Company") is pleased to report that that the Chinese Central Government has recognized battery technology as the key technology in the transition from fossil fuels to renewable energy.
On September 22, 2017 the China National Development and Reform Commission ("NDRC") and the National Energy Commission ("NEC"), jointly released Document 1701, "Guidance on the Promotion of Energy Storage Technology and Industry Development".
In this comprehensive and far reaching document, various private, State and Federal institutions, and energy generating utilities in China, are encouraged to support, further develop, and make expanded use of various forms of evolving energy storage technologies. The NDRC and NEC, in conjunction with the Ministry of Finance and the Ministry of Science and Technology, Ministry of Industry and Information Technology, and other relevant departments, have been mandated to coordinate, establish and improve measures to effectively promote energy storage initiatives.
China is the world leader in renewable energy power generation. The need for supporting energy storage programs, using various technologies, has been long recognized as part of China's long-term planning. Document 1701 affirms that the storage industry is of strategic significance for building a modern, clean, low carbon, safe and efficient energy industry.