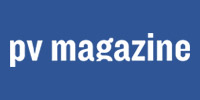 The negotiation of an engineering, procurement and construction (EPC) agreement for a battery energy storage systems (BESS) project typically surfaces many of the same contractual risk allocation issues that one encounters in the negotiation of an EPC agreement for a solar or wind project. However, there are several issues that merit special attention in the context of an EPC agreement for BESS projects.
Equipment procurement and warranties
Full-wrap, turnkey EPC agreements – where the EPC contractor takes full responsibility for the engineering, equipment procurement, construction, commissioning, testing and turnover of a completed project to the owner – have historically been favored by energy project owners and their project finance lenders, due largely to the benefits of having a single, creditworthy counterparty responsible for all delivery aspects of a fully completed and properly performing project.
That said, as the project finance market for BESS projects is still developing and equity remains the more typical source of financing, alternatives to the full-wrap, turnkey EPC agreement have been utilized on BESS projects, largely to reduce equipment procurement costs to the owner.
EPC agreements providing for owner-supplied equipment will need to address the allocation of responsibilities as between owner and EPC contractor that would typically be borne by the EPC contractor in a typical full-wrap EPC, with respect to all such owner-supplied equipment (most typically the batteries themselves for BESS projects) – including delivery, risk of loss, title transfer, installation in conformance with supplier guidelines/recommendations and equipment warranties. In addition, issues of creditworthiness and/or credit support with respect to the equipment supplier will need to be addressed in a similar manner as the credit of the EPC contractor is resolved in the EPC agreement.
To the extent equipment warranties are provided directly to the owner by the equipment supplier and not wrapped by the EPC contractor in its project-related warranties, care needs to be taken to properly structure the EPC contractor's warranty obligations such that, together with the equipment supplier's warranty obligations, they provide full warranty coverage to the owner.