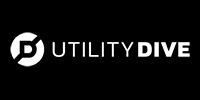 A path forward for ongoing energy storage in Maryland is not yet clear.
"We don't want to speculate about future operations until we gain a better understanding of how the pilot program benefits our customers," Durbin said. "We plan to work with the [Public Service Commission (PSC)] staff and Commissioners to accurately identify and quantify the potential benefits that battery energy storage can provide for our customers during the pilot program."
The Maryland PSC accepted proposals from the state's four investor-owned utilities — Exelon Corporation's Baltimore Gas & Electric (BGE) and Potomac Electric Power Company (Pepco), Delmarva Power and Light (DPL) and FirstEnergy Corp.'s Potomac Edison.
Eight projects were proposed by the April 15 deadline, two from each of the four utilities. The Exelon subsidiaries submitted a joint proposal.
Pilot projects could include:
BGE's proposed 2.5 MW lithium-ion battery system sited at the Fairhaven substation in Southern Anne Arundel County and a third-party owned lithium-ion battery energy storage system at Chesapeake Beach, possibly a Tesla MegaPack;
Pepco's proposal for a utility-owned, third-party operated 1 MW lithium iron phosphate battery system at National Harbor and a third-party owned and operated 1 MW nickel metal chloride lithium-ion battery storage system at the Montgomery County bus depot in Silver Spring;
DPL's proposal for a third-party owned and operated virtual power plant with a plan to recruit 110 residential customers in the Elk Neck area who would each receive free installation of an LG Electronics 5kW/19.6 kWh lithium-ion battery; and a 1 MW nickel manganese cobalt lithium-ion battery system in Ocean City; and
Potomac Edison's proposed 1.75 MW lithium nickel manganese cobalt oxide battery energy storage system on its Town Hill circuit and a 0.75 MW lithium nickel manganese cobalt oxide battery energy storage system on its Little Orleans circuit, which has suffered tree-related outages.
Comments were submitted by the Commission staff; Energy Storage Association; Maryland Department of Natural Resources; the state's ratepayer advocate, the Office of People's Counsel (OPC); Maryland-DC-Virginia Solar Energy Industries Association (MDV-SEIA); state legislators; and Eric D. Wachsman, Director of the Maryland Energy Innovation Institute at the University of Maryland.