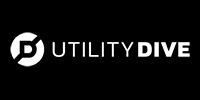 The 1,800-panel project is relatively small, with both the battery and generation sized at about a half a megawatt. But Consumers' announcement makes clear the utility will be adding more.
"Today, there is very little storage on the grid, so electricity is generated just moments before you use it," Garrick Rochow, Consumers Energy's senior vice president of operations, said in a statement. "With large batteries, we will make our grid more efficient, effective and sustainable."
Rochow said batteries are "a critical part of Michigan's energy future." Consumers is the largest energy provider in the state, serving 6.7 million gas and electric customers.
The Circuit West project is the first solar+storage system in the state, but it is not the first battery on Consumers' grid. Last fall, the utility installed a 1 MW battery at its Parkview Substation on Western Michigan University's Kalamazoo campus. Consumers said it will study the performance of both batteries "to determine how to best use and integrate the technology across the electric distribution grid."
As the cost of batteries has fallen, utilities have begun installing them to improve reliability and to deliver more clean energy. Global Market Insights issued an analysis this month estimating that the lithium-ion battery global market size will exceed $60 billion by 2024. BloombergNEF has said it expects the global energy storage market, which excludes pumped hydro, will grow to a cumulative 942 GW / 2,857 GWh by 2040.
Click Here to Read Full Article