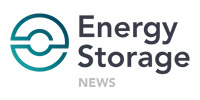 The UK government has confirmed that energy storage systems will be eligible under the UK's newly unveiled successor policy aimed at supporting the deployment of residential solar in the wake of feed-in tariff (FiT) cuts, but only if co-located with a participating renewable energy generator.
Draft guidance on the Smart Export Guarantee (SEG), long-awaited successor to the FiT as a means of paying customers for generating clean electricity, has been published by the regulator, Ofgem. Ofgem's draft gave requirements for suppliers as well as the information generators will be required to provide in order to receive the SEG payments.
Energy suppliers are tasked with designing tariffs. By point of reference, a supplier that pre-emptively launched an export tariff plan earlier this year, Octopus Energy, has been offering two tariffs; a flat rate offering 5.5p (US$0.069) per kWh of exported electricity and a variable rate dubbed Agile Octopus.
Suppliers must take "all reasonable steps" to ensure information given to generators – that is, those with a solar, wind or hydro asset under 5MW – is accurate, capable of being easily understood, is not misleading and is fair, transparent, appropriate and delivered in "a professional manner".
Written confirmation must also be provided to generators with details of the export tariff, as soon as reasonably practicable.
Suppliers must communicate the risks to a generator of failing to adhere to any terms of its contract, for example failing to provide the required data in a timely fashion, and as regards suspension or recoupment of SEG payments.
Suppliers must also outline the generator's obligations for providing information, declarations and evidence to the supplier and authority as well as any consents required and a term requiring the generator to inform the supplier as soon as reasonable possible if there is a change of ownership or any extensions to an installation.