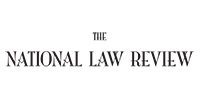 A major disruption to the global economy is coming in the form of a seismic shift in energy markets. Largely driven by energy storage, this disruption will create exciting opportunities for the renewable energy market and will, in our view, drastically change the time of day electricity price curve (that is, the 'duck curve').
The increased availability and adoption of battery storage will enable solar energy generators to match for the first time the supply of electricity to the time of customer use, which has historically been the major impediment to the growth of direct renewable electricity supply. In time, the ability for renewable energy to supply generation as needed throughout a 24 hour window has the potential to widen and eventually flatten the electricity price curve, such that the head and the tail will almost be completely "cut off" the duck.
The Duck Curve
For those wondering if this is an article about the energy market or a recipe for Peking duck, the 'duck curve' refers to the graph of the price of electricity across a day, which peaks in the morning (the tail), slumps in the middle of the day (the belly) and peaks again in the early evening (the head). With a bit of creative licence this curve resembles a duck – see Figure 1 below.
The "Fat Duck" – How Solar Generation has Impacted Energy Market Supply to Date
Over the last decade the price of electricity has been falling significantly from mid-morning, bottoming out around 12 noon and then increasing in the early evening. Graphically, this has resulted in the day price energy curve resembling a "fatter" duck, as the duck's belly has been hanging lower and lower – see Figure 2 below.
So what is causing this fattening? Mid-day reductions in electricity demand are being driven by the increase in behind the meter solar generation, particularly residential rooftop solar. Macro-economic trends are also reducing commercial and industrial electricity demand as the economy shifts more and more towards a service-based economy from a manufacturing and industrial base.
Meanwhile our lives have become more and more electrified, including through internet usage (data being directly correlated with electricity), the use of electricity for heating and cooling our homes, and the electrification of transportation through the increased adoption of electric vehicles. All of this results in a mismatch between when we need electricity and when it is created.
read more