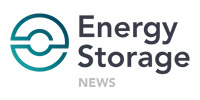 Pivot Power will collaborate with manufacture and system integrator redT on what is claimed to be the world's first grid-scale hybrid battery energy storage project to use a combination of lithium-ion and vanadium technologies.
Pivot Power is a relatively new company that has quickly risen to prominence in the UK over the past few months with a plan to deploy 2GW of energy storage and a network of EV chargers.
Pivot will lead a consortium of companies which will develop a £41 million (US$53.89 million) 'SuperHub' in Oxford, England, incorporating grid-scale batteries, high speed EV chargers and hundred of ground source heat pumps for local homes.
The project is one of four unveiled by the UK government today (3 April 2019) and will be supported by a £10 million grant from UK Research and Innovation.
The consortium comprises Oxford City Council, Habitat Energy, Kensa Contracting, redT and the University of Oxford.
The entire project has been tagged at £41 million and will establish what the consortium also claims to be the world's largest commercial hybrid energy storage system at 50MW, incorporating technologies outside of the standard lithium-ion.
RedT, which recently announced a landmark C&I solar-plus-storage programme with Statkraft, will supply 5MWh of flow machines, which will be 'hybridised' with a 48MW/50MWh lithium-ion battery system connected at the transmission level.
RedT also confirmed the storage system is to support a local EV charging network consisting of around 100 ultra-rapid and fast chargers.
The hub will meanwhile become one of Pivot Power's 45 so-called SuperHubs, which combine large-scale battery storage and rapid electric vehicle charging points at convenient destinations for consumers.
Pivot Power unveiled its plans for a multi-billion-pound UK-wide network of battery storage and EV charger installations to much fanfare last year.
Matthew Boulton, COO at Pivot Power, said the project was the start of his company providing the mass charging network needed to "kick-start an electric vehicle revolution" in Oxford, while simultaneously helping the city's decarbonisation objectives.
Click Here to Read Full Article