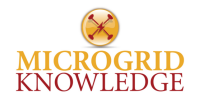 Microgrids are impressive on their own, but what if they could work together? What if they could communicate and share resources via market participation— automatically with no human intervention —to achieve even greater efficiencies than they accomplish alone? In fact, what if the electric grid eventually became a grid of self-supporting, super smart and highly predictable microgrids?
It may sound futuristic, but the idea of clustering microgrids is already being explored on the southside of Chicago in a partnership that includes Siemens, a technical college and a local utility.
Known as the Bronzeville Microgrid, the project will pair a microgrid already in operation at the Illinois Institute of Technology (IIT) with a microgrid being developed by Commonwealth Edison (ComEd) for the Bronzeville community.
With $5 million in grant funding from the U.S. Department of Energy, the $25 million project is the first utility-operated microgrid cluster being developed in the nation.
Spurred by Bronzeville community members eager to make their backyard a showcase for clean technology, the project will demonstrate how microgrids support the integration of renewable energy into the grid, enhance grid security, and keep power flowing during emergencies. The Bronzeville community will use its microgrid to ensure reliable energy for 10 facilities that provide critical services, including the Chicago Public Safety Headquarters, the De La Salle Institute and the Math & Science Academy, a library, public works buildings, restaurants, health clinics, public transportation, educational facilities and churches.
"The Bronzeville community is well-known for innovation and entrepreneurship and commitment to building a bright future," said Paula Robinson, president of the Bronzeville Community Development Partnership. "A secure energy infrastructure and greater access to renewable sources are central to our vision…. It's time to put this technology to the test, and Bronzeville is the perfect place to do it."