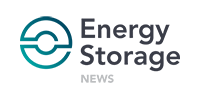 Energy storage should be properly valued and supported at federal level in the United States, according to a government document analysing and evaluating energy policy released by officials of the outgoing Obama administration.
The Quadrennial Energy Review (QER), a directive ordered by the president in 2014, is on its second instalment, with the first instalment published in April 2015. Although the name implies it be published once every four years, the review's task force's work is ongoing and therefore published in these instalments. The documents are designed to inform policymakers and will therefore undoubtedly be on reading lists for President-elect Donald Trump's incoming administration.
While the April 2015 instalment, titled "Energy, transmission, storage and distribution infrastructure" looked at pipelines, wires and other aspects of the whole energy network in the context of how it could be modernised "to promote economic competitiveness, energy security and environmental responsibility", the latest instalment looks at these three key areas within the confines of the electricity sector. Titled "Transforming the nation's electricity system", the report projects out to 2040 and makes more than 70 recommendations that it says "must be implemented to optimise and modernise the electricity sector".
Looking at electricity from generation to end use, the report lauds progress made in certain areas, such as the rapid growth of environmental technologies as an industry in the US, quoting that 1.6 million people are employed in this sector, raising revenues of US$320 billion and exports worth US$51 billion, according to 2015 figures. It also highlights that in the US, air pollution has fallen even as electricity generation has grown between 1970 and 2014.
Among other key findings, it also recognises the growing need for system flexibility as more variable generation from renewables is added to the grid, which is transitioning from controllable generation and variable load to variable generation. This requires better controllable load, the report states, and cites energy storage, along with fast ramping natural gas generation and demand response as among a "number of flexibility options".
From an economic and industrial standpoint, the report finds that the proliferation and combination of distributed generation such as solar PV, smart home devices and electric battery storage is leading to new business opportunities, which it says will "require a wide array of skills".