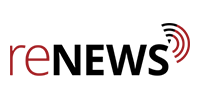 The UK government has launched a competition for innovative large-scale energy storage that could provide a market competitive alternative to conventional technologies, such as batteries or pumped hydro.
The Department for Business, Energy & Industrial Strategy said a range of storage technologies are within the scope, with a minimum output target of 30MW or minimum capacity of 50 megawatt-hours.
It added that Power-to-X, such as power-to-gas, with a minimum input of 5MW are also in the scope.
Up to £20m will be made available between 2019 and 2021 to support up to three demonstration projects.
The projects would need to be built by March 2021 and have operational testing completed by December 2021.
"Projects should be at a technology readiness level of six or above, which could result in lower capital or operating costs to the traditional storage technologies, or improved capacity, sustainability and response rates at a comparable cost," BEIS said.
Interested parties have until 26 April to submit a proposal to BEIS, the offices of which are pictured.
Click Here to Read Full Article