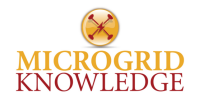 In an era of bipartisan wrangling, it turns out microgrids are one thing US voters agree upon — at least once they understand them.
That's the finding of a survey conducted for the Civil Society Institute, a Massachusetts think tank that works to uncover common ground on education, healthcare, water, energy and other issues.
Last year the institute decided to take a deep look at microgrids after its research into renewable energy indicated that microgrids hold strong universal appeal.
Their polling of 1,000 voters in October, and qualitative discussions with 400 voters, upheld the premise. Democrats, Independents and Republicans overwhelmingly liked the microgrid concept — once it was explained to them.
Initially, the majority of all voters (83%) said they had never heard of the concept (56%), or they had heard of it but had the wrong impression (27%).
What voters like about microgrids
But after they were given a definition*, the conversation became animated and the audience wanted to learn more, according to pollster Vince Breglio.
"I was amazed at how much people had to say about a concept they had not understood and only had a short paragraph of explanation about," said Breglio, advisor to US presidents, senators and governors as well as such corporations as Sony, Toyota and Caterpillar.
So what did they like about microgrid technology?
That's where ideology did come into play. Democrats tended to see microgrids as a climate solution, as did women, younger voters and Hispanics. Republicans, older voters, and those with higher incomes favored messaging related to protecting electric supply against hacking or terrorism.
The survey also uncovered strong support for community microgrids when they were described as part of grid modernization.