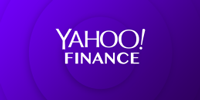 A few years ago, lithium producers started boosting production to anticipate the growing demand for the key battery metal for electric vehicles (EVs). For a few years, producers and investors enjoyed high lithium prices and miners expanded operations and opened new mines.
Then, production started to outpace demand as capacity and inventories grew, while demand growth for EVs has slowed as China cut subsidies for electric cars and its economic growth also slowed down amid an unpredictable trade war with the United States.
For several quarters, lithium prices have been falling and they are now more than half of what they were at their peak price back in 2017.
Analysts expect lithium prices to continue to fall in the near term, with recovery likely only in a few years' time.
Yet, the price rout in lithium prices doesn't necessarily mean that battery pack prices for EVs will become significantly cheaper.
"Overhead costs for producing an EV battery are still large and economies of scale have not yet been established meaning that the price of the raw materials used in a battery has a limited impact on the overall price of the battery," Marcel Goldenberg, manager for metals and derivatives at S&P Global Platts, told Andy Critchlow, head of news in EMEA for S&P Global Platts, in a blog post.
According to Goldenberg, the EV growth rate will start catching up with lithium supply growth early next decade.
Until then, lithium prices are seen further falling and challenging the fortunes of the world's biggest lithium mining companies.
Over the past 15 months, spot lithium prices have halved, and analysts and industry reports point toward a much lower floor for lithium.
Morgan Stanley sees lithium carbonate prices from South America dropping by 30 percent from now to US$7,500 per ton by 2025.
According to the investment bank, global economic slowdown and lower Chinese EV subsidies could delay investments in infrastructure necessary for EVs to pick up growth rate and expand market share.