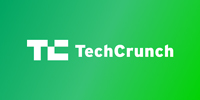 Tesla has launched a new utility-scale energy storage product called Megapack modeled after the giant battery system it deployed in South Australia as the company seeks to provide an alternative to natural gas "peaker" power plants.
Megapack is the third and largest energy storage system offered by Tesla. The company also sells the residential Powerwall and the commercial Powerpack systems.
Megapack, which Tesla announced Monday in a blog post, is the latest effort by the company to retool and grow its energy storage business, which is a smaller revenue driver than sales of its electric vehicles. Of the $6.4 billion in total revenue posted in the second quarter, just $368 million was from Tesla's solar and energy storage product business.
Tesla did deploy a record 415 megawatt-hours of energy storage products in the second quarter, an 81% increase from the previous quarter, according to Tesla's second-quarter earnings report that was released July 24. Powerwalls are now installed at more than 50,000 sites.
The Megapack offering could provide an even bigger boost if Tesla can convince utilities to opt for it instead of the more common natural gas peaker plants used today. And it seems it already has.
Tesla's Megapack will provide 182.5 MW of the upcoming 567 MW Moss Landing energy storage project in California with PG&E.
The so-called Megapack was specifically designed and engineered to be an easy-to-install utility-scale system. Each system comes fully assembled — that includes battery modules, bi-directional inverters, a thermal management system, an AC main breaker and controls — with up to 3 megawatt-hours of energy storage and 1.5 MW of inverter capacity.
The system includes software, developed by Tesla, to monitor, control and monetize the installations, the company said in a blog post announcing Megapack.