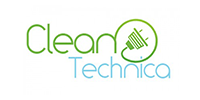 Tesla has broken yet another record. This time it's for energy storage installations. Tesla's storage business deployed 750 MWh in Q3. Tesla noted in its Q3 earnings update that the production of its Megapack continued to ramp up at Gigafactory Nevada. Production volumes more than doubled in Q3 2020 compared to Q3 2019.
The demand for Tesla's smaller Powerwall, made for homes, not only remained strong but is also growing. Tesla pointed out that many of its customers include a Powerwall with their solar installations. Tesla is also seeing "accelerating interest" in the Powerwall due to concerns around grid stability in California, where most of its buyers live.
Tesla believes that its energy business will ultimately be as large as its vehicle business.
Meanwhile, it has created a strategy of low-cost solar priced at $1.49/watt in the US after the US tax credit is applied, something CleanTechnica spoke with Tesla CEO Elon Musk about last month, and this is having an impact. For more on that matter, read: "Elon Musk Explains Why Tesla Solar Power Is So Cheap — CleanTechnica Exclusive."
Tesla's total solar deployments more than doubled in the third quarter versus the second quarter — to 57 MW. Solar Roof deployments have almost tripled.
Tesla also recently demonstrated a 1.5-day Solar Roof install. Installation time is one of the key areas of Tesla's focus to accelerate the growth of this program. Tesla provided photos of its 1.5-day Solar Roof install in the quarterly report. The photos were taken at 7:30 in the morning, at noon, and at 2:00 pm the following day. Have a look: