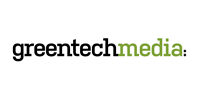 Long-duration grid storage company Highview Power announced Tuesday it had raised a major equity investment to support its journey to market.
Global industrial conglomerate Sumitomo Heavy Industries invested $46 million in Highview, becoming the largest minority shareholder in the company. The money will support Highview's quest to commercialize large-scale energy storage plants, a crucial component for a power system with large amounts of renewable generation.
"For Sumitomo Heavy Industries, this is not a venture capital investment — this is a strategic bet," Highview President and CEO Javier Cavada told Greentech Media. "This is a huge corporation that sees this [technology] as a cornerstone of its future."
Highview currently operates two pilot plants in the U.K. that showcase its cryogenic thermal storage design, which uses well-known equipment from other industries to minimize technology risk. With several years of field-testing under its belt, the company began developing full-scale plants in the U.K. and Vermont last year.
In the long term, Highview aims to supply its technology to other power plant developers, but for early projects, the company chose to develop in-house. And since securing financing is difficult for conventional storage, not to mention unconventional long-duration technologies, Highview plans to use its own equity to finance the early deployments.
"We needed equity to be able to develop the projects," said Cavada. "This investment is way bigger than all the money that was invested before into the company."
Valuation soars past $300 million
Over its 15 years in operation, Highview had raised £25 million (roughly $32 million), according to Cavada. The new raise, which other investors could join, pegs the company's valuation at $330 million.
"This is a big, big milestone," he said. "There is no other energy storage company at this level of valuation."
That's a hard claim to verify because companies typically keep their valuations private, and there aren't many pure-play grid storage companies to be found in the public markets. Cavada attributes his company's value to its ownership of intellectual property for a storage technology whose time has finally come.