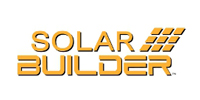 The U.S. energy storage market is growing tremendously. Indeed, IHS Markit projects that over 40 GW of energy storage capacity will be installed by 2022, starting from a base of only 0.34 GW installed in 2012 and 2013. This growth of the U.S. energy storage market is driven by several commercial and regulatory factors, including an increase in recent utility-scale power purchase agreements, declining costs of lithium-ion batteries, the availability of state and, to a certain extent, federal incentives for solar + storage projects. Here are the five main factors guiding the market heading into 2020.
Utility interest
This has been the year of utilities embracing large-scale storage. In February, Arizona Public Service announced that it would add 850 MW of battery storage by 2025. In June, NV Energy announced procurement of 1,200 MW of solar paired with battery energy storage systems from three major solar projects. Following that, the Los Angeles Department of Water and Power announced plans to procure an approximately 300-MW battery energy storage system paired with up to 400 MW of solar electricity under a 25-year power purchase agreement. In late June, Pacific Gas and Electric (PG&E) announced plans to procure approximately 567 MW from three energy storage projects. Large-scale deployment of energy storage systems will only continue to grow as more and more electricity providers embrace the technology.
LCOE case

The declining cost of lithium-ion batteries has been the subject of much interest in the energy storage market. According to research conducted by Bloomberg New Energy Finance, the levelized cost of energy (LCOE) — the cost of a technology delivering energy over its lifespan — for lithium-ion batteries has fallen by 35 percent since the first half of 2018, which is an even steeper decline than the continuing decline in LCOE for solar and wind generation resources. This decline in the long-term cost of supplying electricity from lithium-ion batteries is making battery storage systems increasingly cost-competitive with natural gas-fired and coal-fired power plants.
The RPS piece

State-level programs have encouraged the expansion of the energy storage market. For instance, states like California, Massachusetts and New York have issued renewable portfolio standards (RPS) with strong mandates for utilities to comply with annual target thresholds for procurement from renewables and energy storage. According to the U.S. Energy Information Administration, at least 29 states currently have binding RPS policies. Additionally, some states have begun to offer tax breaks related to energy storage systems. For instance, in 2017, the Maryland Energy Administration announced new legislation establishing an income tax credit for energy storage systems, making Maryland the first state to do so. Furthermore, regulated utilities have been encouraged by their respective state public utilities commissions to include greater renewable and energy storage resources in their resource plans. Consistent with this, Georgia Power recently submitted a 2019 Integrated Resource Plan that proposes procurement of energy from an additional 1,000 MW of renewable resources and deployment of battery storage technologies.