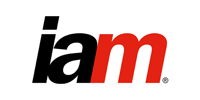 As the race to develop electric vehicles moves to the forefront of the automotive industry, it is vital that battery technology keeps pace with the e-mobility revolution. However, the limited capability of batteries is the primary reason that the growth of electric vehicle R&D has slowed. Lithium-ion batteries are reaching maximum energy density, and it is necessary to develop more powerful batteries that do not have the drawback of flammable liquid electrolytes. Solid-state batteries could be the way forward. They have significant advantages such as:
solid electrolytes;
longer battery life;
stability across a wider span of temperatures; and
no requirement for a cooling system.

What has hindered the growth of solid-state batteries?
Solid-state batteries have been around for decades. However, they have just begun to garner interest from the likes of Robert Bosch and Toyota. Robert Bosch acquired SEEO (a start-up focused on developing solid-state batteries) in 2015 to increase its foothold in the battery technology industry. Since then the automotive giant has taken a U-turn and disbanded its research as the investment was too risky and required higher initial investments than expected. Cost seems to be the primary factor hindering the growth of this technology.
The future of solid-state batteries
Although solid-state battery technology is costly and requires high-risk investments, the following major players are working on its development:
Toyota;
Murata Manufacturing;
Hitachi;
Panasonic;
Hyundai Motor;
NGK Insulators;
LG Chem;
Samsung; and
Union Carbide.

What is more, although the major driving factor of this technology is electric vehicles, it could find application in other fields. TDK, a Japanese electronic battery component maker, is at the forefront of developing small solid-state batteries for electronic devices such as phones, computers and wearables. Looking at patent filing trends, Japan is leading in terms of research. They are followed by China, the United States and South Korea. Japan has the potential to bring this technology forward far earlier than its competitors and regain its foothold in the energy storage sector. However, this is subject to solving the manufacturing problems associated with the production of large solid-state batteries.
Click Here to Read Full Article