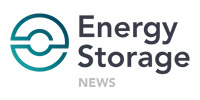 Energy storage systems based around vanadium redox flow batteries (VRFBs) are being developed for residential use in Australia by partners Australian Vanadium (AVL) and Gui Zhou Collect Energy Century Science and Technology.
AVL made an announcement of the news to the Australian Securities Exchange yesterday. While the vast majority of new household battery systems are based around lithium-ion, an AVL representative told Energy-Storage.news that the advantages of a flow battery could include the ability to "store a lot more energy", while the product is "inherently non-flammable". The spokesperson also pointed out that the vanadium electrolyte can be reused at the end of the battery's mechanical lifetime.
A 5kW / 30kWh system will be installed in Perth, Western Australia, to test out the technology and concept and provide feedback for product development. The system is being connected to the grid using an inverter approved by the national Clean Energy Council, which means it can be connected to a solar PV system and used to store energy for self-consumption at the site or for export.
With household lithium-ion systems generally in the range of about 7kWh to 15kWh in Australia, AVL believes that as well as simply enabling more self-generated power to be used onsite, VRFBs could be an answer to flattening Australia's 'duck curve', enabling households to sell their energy back to the grid much further into the peak after solar generation drops off.
"VSUN Energy has seen a significant number of inbound enquiries for a grid connected, long duration residential VRFB to fill a space that is currently met by short life, short duration, less flexible and less safe energy storage solutions. Using solar energy at a time that suits the householder is the ideal application for VRFB energy storage," AVL managing director Vincent Algar said.
Australian Vanadium's battery integrator subsidiary VSUN Energy has ordered the system from Gui Zhou Collect Energy, which is a flow battery R&D and industrialisation company headquartered in Guizhou, China, and trading under the name CEC VRFB Co.