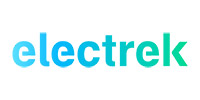 Renault is launching today a new  "Advanced Battery Storage" program today.
With the program, the French automaker is aiming to build "the biggest energy stationary storage system using EV batteries ever designed in Europe by 2020."
While several automakers have now launched "second-life" programs for used electric vehicle battery packs, Renault is in a particularly good position to run those programs because of how it sells many of its electric vehicles.
In some markets, Renault sold most of its Zoe electric vehicles while retaining ownership of the battery packs.
They have also offered battery upgrades – resulting in them having significantly more used battery packs than the average automaker.
Now Renault wants to take advantage of that model with this new energy storage program.
They plan to deploy "at least 60 MWh" of energy storage capacity at several different sites accross Europe.
According to the company, the first facilities will be developed in early 2019 on three sites in France and Germany: at the Renault plants in Douai and Cléon and at a former coal-fired plant in North Rhine-Westphalia.
From there, they plan to "gradually expand over time to contain the energy of 2,000 EV batteries."