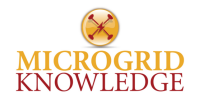 Italian multinational energy corporation ENI is building an off-grid, solar-storage microgrid at an oil and gas facility in Tunisia and integrating it with existing, on-site natural gas generation.
All the energy produced by the off-grid microgrid will be used to power the facility's upstream operations.
Metka EGN, a wholly owned subsidiary of Greece's Mytilineos, is providing engineering, procurement and construction (EPC) services that will result in the deployment of the 5-MW solar PV and lithium-ion battery energy storage sysstem. Located at ENI Tunisia's ADAM oil concession, in what's known as the Tataouine governate of Tunisia, the microgrid is expected to come online in early 2020.
"The energy produced will be consumed on-site, enabling the upstream operations to significantly reduce gas consumption and therefore avoiding 6,500 metric tons/year of CO2 equivalent emissions," said Antigoni Fakou, Metka spokesperson.
The project also is expected to improve efficiency and lower costs, according to the project partners.
Metka will build, operate and maintain the microgrid for two years, then transfer operations and maintenance to ENI.
Mytilineos has been doing an increasing amount of solar-storage microgrid development since acquiring Metka and establishing a presence in the Mediterranean region and in developing markets, Africa in particular.
Another subsidiary, Metka Power West Africa is building off-grid microgrids at four Nigerian universities.