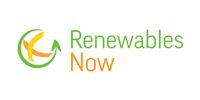 September 13 (Renewables Now) – The New York State Energy Research and Development Authority (NYSERDA) has completed what it says is the state's largest battery storage system — a 20-MW installation in New York's Capital Region.
The facility, called KCE NY1, was supplied by Key Capture Energy and will be used to enhance the state's electrical system by improving power grid performance and reliability, thus helping lower greenhouse gas emissions. The project will also support the state's target for 70% of its power to come from renewables by 2030 and for the deployment of 3 GW of energy storage capacity by the same year, NYSERDA said on Thursday.
Key Capture Energy is part of the START-UP NY programme, administered by Empire State Development, which helps new and expanding businesses through tax-based incentives and academic partnerships. The Albany-based firm is partnering with the University at Albany.