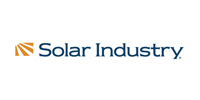 Key Capture Energy (KCE) and NEC Energy Solutions (NEC) are teaming up on KCE NY 1, a 20 MW battery storage project in Upstate New York's Saratoga County.
On Wednesday, executives from KCE and NEC, along with a number of local and industry partners, came together to break ground on the project, whose construction has now begun. NEC will provide KCE with a technology solution for project, as well as turnkey engineering, procurement and construction services.
According to the partners, KCE NY 1 will be the largest lithium-ion battery storage project in New York State. It will support Gov. Andrew M. Cuomo's commitment for New York State to reach 1.5 GW of energy storage by 2025, as well as the state's Energy Storage Roadmap, which was released in June and developed by the Department of Public Service and New York State Energy Research and Development Authority (NYSERDA) with input from numerous stakeholders, including KCE. Additionally, energy storage can help achieve Cuomo's goal of getting 50% of New York's electricity from renewable sources by 2030.
"Earlier this year, Governor Cuomo announced the most ambitious energy storage deployment target adopted by any state to date – and today's announcement is evidence that the market is already responding," says Alicia Barton, president and CEO of NYSERDA. "I applaud Key Capture and NEC Energy Solutions for advancing this innovative project in New York state and for providing clean energy solutions to benefit communities and residents in Saratoga County."
KCE has been developing energy storage projects in the Northeast for several years and has a portfolio of projects in various stages of development. For this installation, KCE launched a request for proposals in February.
"After careful review and months of evaluation and discussion, we are pleased to select NEC as a partner for the first project of this size in New York State. NEC brings a stellar team, a top-rated technology solution and a proven commitment to using local labor when possible," says Jeff Bishop, CEO of KCE. "We are pleased to be moving our headquarters to Albany, N.Y., and are fully committed to support the governor's vision for an aggressive Clean Energy Standard, as well as job growth in the state of New York."