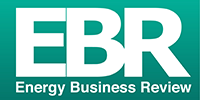 Lockheed Martin has received an order to supply about 17MWh of GridStar Lithium energy storage systems to Peak Power, an energy storage services provider.
The units will be installed in Ontario, Canada, and along the East Coast of the United States.
Lockheed Martin Energy vice president Frank Armijo said: "Peak Power Inc. is an innovative company that we are excited to collaborate with to deploy our robust, reliable GridStar Lithium systems.
"These projects are an example of solutions we're providing to address complex global energy challenges."
Peak Power Inc. will use its own intelligent Synergy software, combined with GridStar Lithium energy storage systems, to forecast the most expensive peak demand events and shift energy consumption for its customers during these peak moments.
This results in a reduced amount of peak demand on the grid and lower electricity costs for customers.
Peak Power CEO Derek Lim Soo said: "The Lockheed Martin name is a brand that is associated with a proven track record and high-quality design and engineering.
"Our software performance this past year in Ontario allowed us to hit all five coincident peak events that form the bulk of our customer's bills within a one-hour window, with 100% accuracy.
"We're looking forward to integrating our software with Lockheed Martin's reliable and innovative solutions to support our customer's needs and the future of our distributed grid."
Lockheed Martin has delivered and has a pipeline of energy storage solutions to address a range of applications, including reducing peak loads on the electrical grid and integrating renewable energy sources with energy storage.
These projects have been installed in many locations, including Canada.
Lockheed Martin Canada CEO Charles Bouchard said: "Our mission is to deliver solutions to our customers' most complex problems through applying innovative approaches, and through establishing strong, strategic partnerships.
"Lockheed Martin Energy has an excellent track record of providing comprehensive solutions across the energy industry, and our work with Peak Power Inc. is a great match to address complex energy needs across both Canada and the United States."