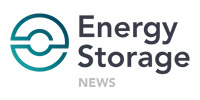 While energy storage, like the electrification of transport, is often discussed as the 'Next Big Thing' for first world economies, this emerging technology is starting to play an important role in developing nations too. Just as mobile telephony revolutionised telecommunications in developing economies during the past two decades by leapfrogging the need for fixed line services, energy storage systems are eliminating the requirement to connect remote communities to a national power grid.
Coupled with renewable energy produced by photovoltaic (PV) solar panels, energy storage systems in remote communities can store that energy until it is required overnight or on a cloudy day. An excellent demonstration of the benefits of energy storage systems in developing nations is Ban Pha Dan, a village in a mountainous region of northern Thailand that has long lacked electricity.
Up until now, people in Ban Pha Dan had to rely on candles and oil lamps for light at night or resort to four-wheel-drives carting in diesel for generators to generate electricity. The lack of electricity also resulted in a lack of road lighting, which made it difficult to travel at night. In a project backed by the Thai Government, Ban Pha Dan is using solar cells to generate power and a high-performance hybrid battery system, including Redflow ZBM2 zinc-bromine flow batteries and lithium batteries, to store and deliver energy for a village that is separated from the national electricity distribution network.
Combination of technologies to find the 'best economic case'
Under its national Power Development Plan, announced in January this year by the Thailand National Energy Policy Council, chaired by Prime Minister Prayut Chan-o-cha, Thailand aims to prioritise the development of renewable energy sources for the period 2018-2037. The plan expects that non-fossil energy sources will account for 35% of the country's total capacity by 2037.
TSUS Group General Manager Tossapon Jirattipong explains that Ban Pha Dan is a pilot project to enable Thai Government agencies to gain insight into lithium and zinc-bromine flow batteries for future deployments. "For this project, they needed to see the two things, first how to manage both flow batteries and lithium batteries," he says.
"They expect that flow batteries should be the best for baseload management and, when demand gets higher, then lithium batteries can meet those peak demands. This configuration prolongs the life expectancy for both types of batteries.
Click Here to Read Full Article