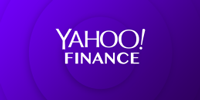 JUPITER, Fla., March 25, 2020 /PRNewswire-PRWeb/ — DMG Productions will explore recent developments in energy storage technology on an upcoming episode of Advancements with Ted Danson, scheduled to broadcast 3Q/2020. Check your local listings for more information.
Energy storage can take many forms, including pumped hydro, flywheels, and batteries. Focusing on recent developments in microgrid technology, this segment of Advancements will explore energy storage integrating secondary-use batteries, which are batteries that have been removed from service in Battery Electric Vehicles.
The show will educate about a new energy routing technology that blends and optimizes electrons from any and all sources of energy, which can provide energy off-grid or can supplement the grid. Audiences will see how the Multi-Flex™ energy routing technology can place everything necessary to manage and store energy into a single cabinet and will learn how batteries for storage can be internal to the cabinet or stored in separate racks.
The show will discover how batteries removed from service in Battery Electric Vehicles have been integrated into energy storage systems and will educate about how this technology can produce smooth and reliable power, utility cost savings, and socially responsible energy.
"Indie Power Systems was the first to integrate secondary-use batteries into a commercial energy storage system. This is both ecologically responsible and can provide the lowest-cost energy storage. To accomplish this, the company designed and built a complete energy management system that includes the software logic, the electronics hardware, and of course the Battery Management System," said Founder and CEO, Steve Tolen.
Highlighting Indie Power Systems' (IPS) Redundant Array of Inexpensive Batteries (RAIB™) technology, viewers will see firsthand how the technology allows the blending of multiple battery chemistries into a Hybrid Energy Storage System (HESS), and will learn what makes IPS a leader in battery energy storage.
"Today, batteries are the most prevalent method of energy storage," said DJ Metzer, senior producer for DMG Productions and the Advancements series. "We look forward to exploring how Indie Power Systems optimizes battery storage."