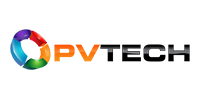 'Europe's largest' energy storage pilot project at an industrial site, combining 2MWp of rooftop solar with a total of 4.2MWh of energy storage across a lithium-ion battery system and two flow batteries has been inaugurated in Belgium.
The distributed resources have been integrated into the microgrid 'MiRIS' ('Micro Réseau Intégré Seraing'), a project "demonstrating the advanced integration of intermittent renewable energy resources" with batteries, producing a dispatchable energy resource, at the headquarters of CMI Group, a manufacturer of steam heat recovery systems, boilers and other thermal equipment for industry. CMI claims it is the largest project of its type so far in the continent.
Located in Seraing, Belgium, CMI subsidiary CMI Energy's president said the project can help "eradicate the major flaw" of renewable energy, namely it's intermittency of production. When the project was first announced, Jean-Michel Gheeraerdts also acknowledged that energy storage has other benefits that could increase its value even further.
"Energy storage and management can be applied in a number of fields as an alternative to diesel generators for unconnected regions, as a way of deferring investment in parts of the network, as a means of optimising existing photovoltaic or wind systems, and as an enabler of participation in the primary or secondary reserve markets," Gheeraerdts said.
BYD has supplied the lithium-ion battery system.
VIZn Energy supplied one of the two flow battery systems: 400kW / 1200kWh (2.5 hours duration)
Sumitomo supplied the other flow battery system: 500kW / 1750kWh (3.5 hours duration)
CMI integrated the lithium-ion battery system, while other partners included other CMI subdivisions which worked on power control systems and filling the flow batteries' electrolyte tanks, PV installer Enersol and power supply specialist JEMA which installed the PCS.