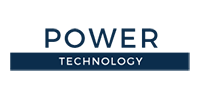 A new project called Advanced Clean Energy Storage has been launched in Utah by a consortium of partners including Mitsubishi Hitachi Power Systems to store energy in a salt cavern. The $1bn project will be able to store as much as 1,000MW in wind and solar power in the form of hydrogen or compressed air by 2025. Umar Ali takes a look.
According to statistics from Carnegie Mellon University, carbon emissions in the US energy sector have decreased by 30% since 2005 due to a combination of renewable energy and natural gas replacing coal-fired power plants.
Having become a global market share leader for heavy duty gas turbines Mitsubishi Hitachi Power Systems (MHPS) has become an important part of the US' energy transition efforts, and has developed gas turbine technology that allows natural gas and hydrogen to produce power with even lower emissions.
However in many parts of the western US, there are times of day when production of renewable energy is higher than the demand for electricity. This can lead to negative energy pricing and restrictions on renewable generation.
For renewable energy to be viable in the long-term the excess power needs to be stored for later use, which requires a system with a large storage capacity to meet the demands of the entire western US.
A potential solution to the dilemma has come in the form of the Advanced Clean Energy Storage (ACES) project in Utah, which MHPS along with a consortium of partners announced of on 30 May 2019. They are planning to develop 1,000MW of clean energy storage in the world's largest project of its kind. [Main body]
How does the ACES project work?
The ACES initiative makes use of a domal-quality salt formation owned and controlled by Magnum Development, a "geographically rare geologic formation" and the only known formation of its kind in the western US. Five salt caverns are already in operation for storage of liquid fuels, and Magnum is now developing options for renewable energy like wind and solar power to be stored as compressed air or hydrogen within this salt dome.