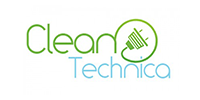 CleanTechnica met up with Generac's Chief Marketing Officer and president of its new clean energy business, Russ Minick at SPI 2019, to talk about the company's big pivot into energy storage products to learn more about where that strategy came from.
At SPI2019, Generac and its team of Patagonia vest clad associates rolled out a new home energy storage system based largely on the units designed by Pika Energy, which Generac acquired earlier this year. The company injected the brain of the solution, the PWRcell inverter, with intelligence from another acquisition, Neurio Technologies, adding home energy usage monitoring and much more through its new PWRview tool.
The addition of Neurio's intelligent energy management and monitoring tech also enabled integration with another renewables star: residential solar systems. The ability to not only harness energy in the battery for later use, but to enable homeowners to run off of that power for hours or days in the event of a grid outage resonated with Generac's core customer base.
Customers looking to add a generator to keep their home and refrigerator running through a power outage caused by a storm were thrilled at the prospect of a system that taps into the unlimited resource of the sun without the need for any additional fuel. Sharing the PWRcell inverter slashes the cost of having to purchase a second inverter for the home solar system and makes the combined solar-plus-storage that much more affordable.
Exploring the potential of rooftop solar integration led Generac to not only allow for a direct connection of a rooftop solar system to its PWRcell inverter, but to develop a suite of products that intelligently integrate an on-site solar installation with the overall home energy system.
After the solar modules themselves, the first point of connection for a single inverter solar system is typically to a dedicated DC optimizer for each panel. Generac took the idea one step further with its PV Link Substring Optimizer (diagram above) that can control up to nine PV modules per unit. That cuts the number of connections required for installers and minimizes the potential points of failure in a rooftop solar system.
Working our way down the rooftop solar trunk cable that connects all the modules together, current NEC code requires a rapid shutdown device to be installed within a few feet of each solar array. These are typically dedicated devices that require their own enclosure. That equates to more cost and more space in the home that must be dedicated to the solar system. For example, in our Tesla Solar Roof installation, we have ~10 of these rapid shutdown devices, each enclosed in a dedicated ~12″ x 12″ x 4″ enclosure in our attic space.