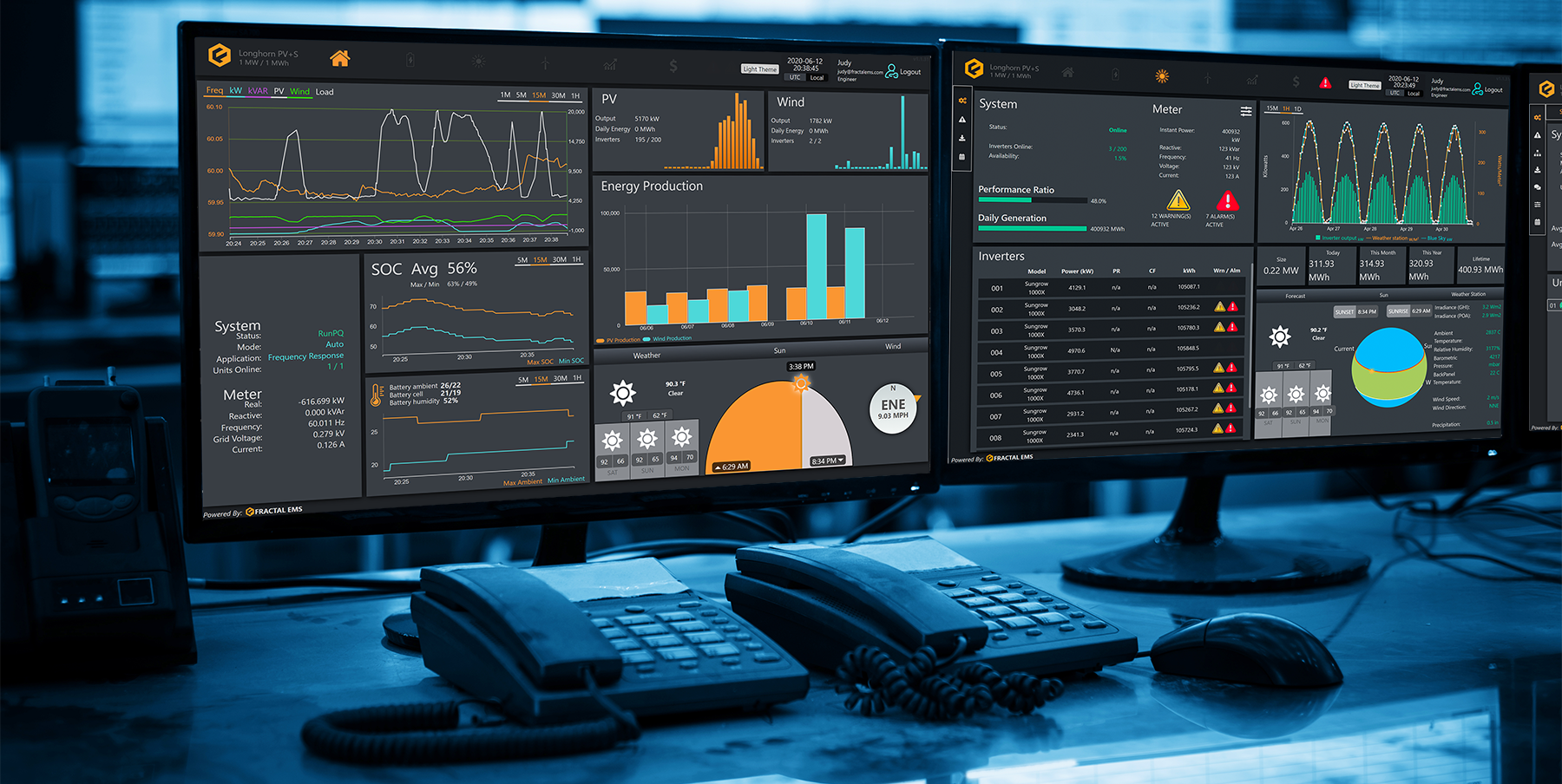 TURN-KEY HARDWARE
AND SOFTWARE


OPERATIONS AND
REMOTE MONITORING


PREVENTATIVE
MAINTENANCE
TURN-KEY ENERGY STORAGE CONTROLS
Fractal EMS is a turn-key energy storage controls solution that includes hardware, software, integration, monitoring and maintenance. Fractal EMS provides full command, control, monitoring and management functionality for a single energy storage asset or a fleet or assets location anywhere in the world. Fractal EMS was designed by experienced operators to maximize safety and profitability of storage and hybrid systems.
KEY FEATURES
Fractal EMS combines advanced features with competitive pricing to create the industry's best value in energy storage controls.
LIGHTENING FAST
40 ms Control Latency
TECHNOLOGY AGNOSTIC CONTROLS PLATFORM
Fractal EMS is technology neutral and compatible with most brands of batteries and balance of plant components. The Fractal team is experienced at efficient driver development for new components. Please contact us to become part of our driver library.
ON-SITE HARDWARE INSTALLATION AND INTEGRATION
On-Site Hardware Installation and Integration
Battery Driver Development and Integration
PCS Driver Development and Integration
AWS Cloud Configuration and Setup
RTAC Protocol Development and Integration
Total BESS Integration (BOP and Auxiliary Equipment)
Site Acceptance Testing and Commissioning
Product Documentation and Manual Handover
FRACTAL EMS ENERGY STORAGE CONTROLS