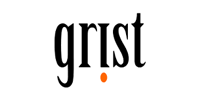 What do you see when you imagine a zero-carbon future? Electric buses zipping by? Rolling hills covered with solar panels? Offshore wind farms towering over the sea? If batteries are part of your vision, good thinking. But there's a promising, if whimsical, piece of the renewable energy puzzle that might be missing from your mental picture: the world of gravity energy storage.
When the grid depends on clean but sporadic natural resources like wind and the sun, we're going to need ways to capture any extra energy they produce so we can use it later. Lithium-ion batteries help solve that problem, but they have limitations. They degrade over time, and they aren't suited to store energy for months-long periods, like a seasonal stretch of gray skies or motionless air.
Enter gravity energy storage. Generating electricity using gravity is hardly a new concept — think of your classic hydropower plant, which captures the energy of falling water via a turbine. But some hydropower systems don't just produce energy. A "pumped-storage" hydroelectric plant draws excess energy from the grid and uses it to pump water back up into an elevated reservoir where it can fall again. When full, the upper reservoir is like a charged battery, ready to be deployed for weeks or months at a time, depending on how much water it holds.
The United States already uses pumped-storage hydropower. In fact, it currently accounts for 95 percent of our utility-scale energy storage. But it's tough to add a new pumped-storage project to the grid — it requires building a dam and creating new reservoirs, which are expensive and politically unpopular. Two-thirds of existing pumped-storage hydropower plants were built in the 1970s and 1980s. Only one new plant has come online in the past fourteen years.
But who needs water when there are all kinds of things we can slide down a mountain or drop off a cliff? Really, you can use almost any material for gravity energy storage, as long as it's heavy, cheap, and you can figure out how to transport it up and down a steep slope.
read more