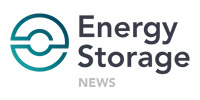 California is embracing energy storage as a reliability solution for an electrical grid that's adopting more renewable, intermittent generation. Public agencies such as the Los Angeles Department of Water and Power have set ambitious energy storage targets while companies across the state are developing cutting edge storage technologies such as zinc-air batteries and renewable hydrogen. The goal is to ensure a dependable energy supply for the state as it races toward its target of 100% carbon-free energy by 2045.
For more than two decades, California has overcome a series of unforeseen challenges that have threatened to derail the state's transformation to clean, reliable energy. Whether it was cheap natural gas challenging the economics of renewables or California's push to implement the country's toughest auto emissions standards, state policymakers have untangled regulatory and economic clean energy knots years before other states or countries were even aware of them. In doing so, California reduced carbon dioxide emissions by 13% from 2004 to 2016 while its economy grew by 63%.
With the ramp-up of renewable energy generation, one of the trickiest challenges bedevilling state policymakers has been how to supply reliable energy to consumers despite the intermittent nature of solar, wind and other forms of renewable generation.
The California Independent System Operator, CAISO, christened this pattern the "the Duck Curve" to describe the net electricity demand they must serve after netting out daily solar and wind energy generation. The resulting net load has a regularly recurring daily dip and rise that looks like a duck. The addition of 20,000 megawatts of new renewable generation over the past nine years in the state has exacerbated that curve by steepening its slope over the course of the day as ever more solar energy floods into the market and then retreats. Visually, instead of the smooth, almost lazy "U" of diminishing and rising demand, the state now rides a daily roller coaster as millions of solar cells begin to generate power in the morning and then taper off production in the late afternoon – just as households turn on their TVs, washing machines and other appliances.
Viewed on a weekly or monthly scale, the dramatic peaks and valleys of this peaking power profile appear something like multiple stalagmites rising from a cavern floor.
The Duck Curve over the course of a week in May 2017 (actual) and May 2030 (predicted) shows 'icicles of opportunity' on the grid. Images: Strategen.