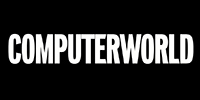 A bill that recently won state Senate committee approval would make California the first state to require utilities to dole out rebates to customers who install energy storage systems.
The Energy Storage Initiative (SB700) was approved last week by the state's Senate Energy, Utilities and Communications Committee and is awaiting a full senate vote.
The bill, authored by State Sen. Scott Wiener, a Democrat, would require the electric utilities to provide rebates to their customers by Dec. 1, 2018 for the installation of energy storage systems meeting certain requirements.
SB700 would require utilities to collect up to $166 milliion annually from ratepayers from 2018 through 2027 to fund the Energy Storage Initiative, which would then use the funds to provide rebates to customers who install energy storage systems.
The Energy Storage Initiative bill would also reserve up to 25% of the fees collected by utilities to pay for energy storage systems for low-income residential housing  and disadvantaged communities, and for recruiting and job training for workers in the energy storage systems marketplace.
California leads the country in the deployment of solar power systems. In recent months, utilities have also been rolling out lithium-ion and flow battery storage systems to store more renewable energy for use during peak hours of power consumption.
For example, in January, Southern California Edison (SCE) flipped the switch on the largest lithium-ion battery storage facility in the world — a substation with 80 megawatt hours (MWh) of capacity.
SCE's power storage facility was followed by others installed by Pacific Gas and Electric (PG&E) and San Diego Gas and Electric (SDG&E).
The California Public Utilities Commission (CPUC) ordered SCE, PG&E and SDG&E to solicit more utility-scale energy storage systems. In all, the CPUC is requiring the utilities to meet a target of 1,325MW (1.3 gigawatts) of additional power storage by 2020.