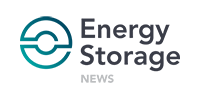 Chris Pritchett is a contract lawyer working in Britain for law firm Foot Anstey, as a partner heading up the energy and environment practice. Pritchett recently served as moderator for the "Developers and financiers debate" at the Energy Storage Conference at the Solar & Storage Live 2017 show in England. In attendance were fund managers and project developers and a robust discussion followed. Afterwards, Andy Colthorpe caught up with Chris for an in-depth interview on camera.   
One main topic that comes up often is the relative complexity of modelling returns for energy storage projects, compared to the simplicity enjoyed by solar developers and financiers.
"[With the feed-in tariff (FiT), renewables obligation (RO) and PPAs]… you got used to a quite straightforward and really quite easily modellable return. You knew what it was going to be – it was government-backed for 20-25 years. There has been a journey whereby the investment community has had to detach themselves from that way of thinking.
"Some of the most sophisticated guys haven't come from that background, they've come from tech investment. Actually, they're far more used to the way this is working. There's still a willingness to say, 'what's the aggregation agreement, or the FFR (fast frequency response) agreement? That's the financeable proposition'.
"And you say 'no, actually, here… is an asset – we've got grid, all the connections, we've got the battery modules and control system. And we've got a world of opportunity, where somebody, at some point, will pay you to do lots of stuff with it'.
"People who are well placed to take advantage of that market will be people with assets deployed and ready to go."   
Click Here to Read Full Article
read more